Trail Ridge Road
Today we are heading for Trail Ridge Road Colorado. Our hosts Wil and Els are providing the transport and commentary. Given that we know nothing about where we are heading, it will be an interesting ride. Checking my camera equipment, making sure batteries are charged and memory cards formatted. Grabbing some jackets as it may get cold, we jump into the car and begin our day of sightseeing. Carolyn has the front seat as Wils is a gentleman and wants the girls to sit together. Which is a welcome relief for Carolyn, as she gets motion sickness in the back seat.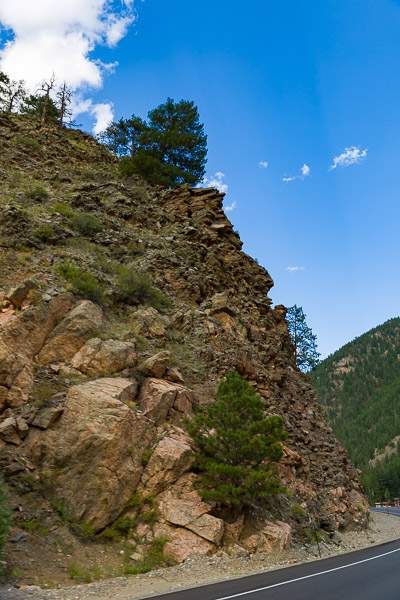 In front of us lies Big Thompson Canyon heading towards Estes Park and Rocky Mountains National Park. From time to time this Canyon has been hit by devastating floods. In 1976, 144 people lost their lives to the flood which saw a years' worth of rain fall in 70 minutes. Again in 2013 the Canyon suffered another disastrous flood. Driving through the Canyon we can still see the recovery works being done on Trail Ridge Road. On the positive side the scenery through the Canyon is amazing and awe inspiring. The road hugs the river that winds it way through the canyon with steep rising cliffs on either side.
Estes Park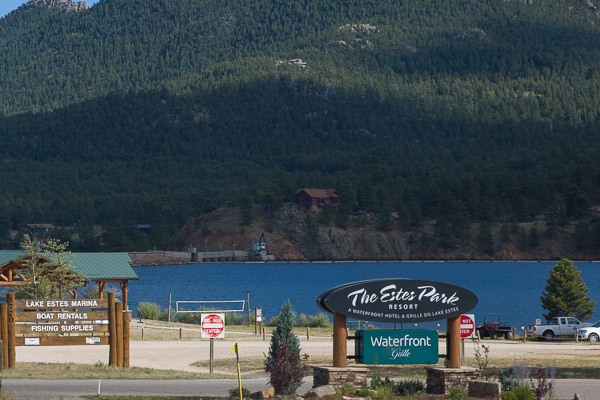 All of a sudden, the canyon fades away and Estes Park comes into view. This lovely hamlet is nestled in between some lovely peaks with a tramway connecting to Prospect Mountain. The main street is lined with gorgeous store fronts, lots of flowering plants and admiring tourists. Estes Parks has an elevation of 2292 metres (7522 feet) a population of 6362 (2016) and was founded in 1859. The town overlooks Estes lake and Olympus Dam. It is well worth the time to take a day and visit this lovely town.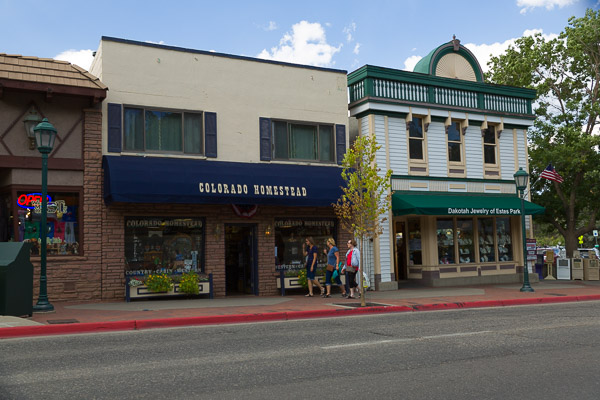 We continue the climb up Trail Ridge Road, winding around the curves slowly climbing to our final height of 3672 metres (11900 feet). Of course, we stop to take photos at various outlooks, finally reaching the Alpine Visitors Centre. Upon exiting the car Carolyn and I are feeling the effects of the high altitude. We both are feeling light headed and nauseous, however we continue to look through the visitor's centre. Amid the sickly feeling, I still grab some photographs around the visitors centre before finally returning to the car.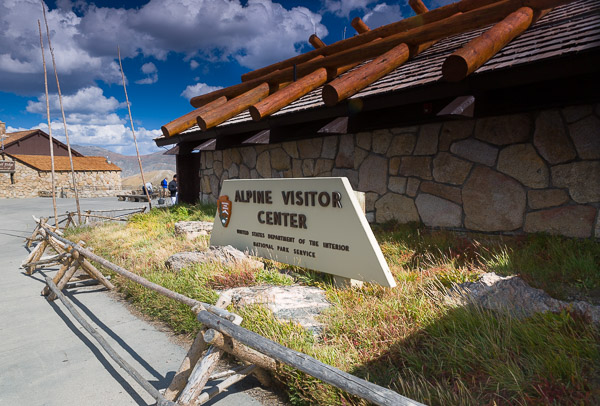 Heading Home
Eventually, it was time to bid farewell to the summit and hit the road. The trip back down Trail Ridge Road passed by quickly, as we admired the beautiful scenery. In view of the time we decided not to stop at Estes Park on the way back down. Hence, we missed the chance to take the tramway to the summit of Prospect Mountain and strolling down the main street. However, that gives us a reason to come back and explore this lovely town.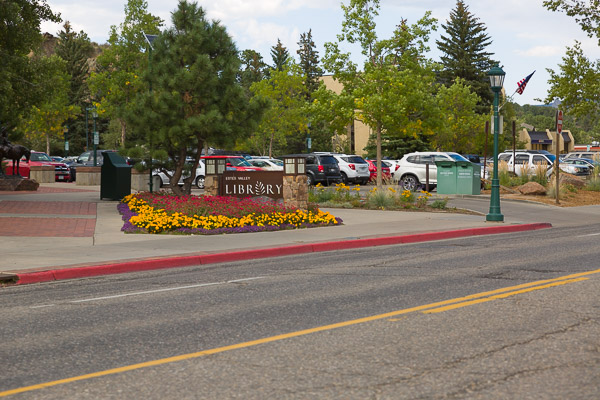 In the distance the sheer cliffs of the canyon come into view, as Estes Park fades in the rear view mirror. The canyon has a different essence as we descend in the opposite direction. I grab some video as we wind our way through the curves and intermingled stream crossings. Ahead of us we navigate the final bend, that brings as out of the canyon and to the end of Trail Ridge Road. In the background the Rocky Mountains bid us adieu and Loveland welcomes us with open arms.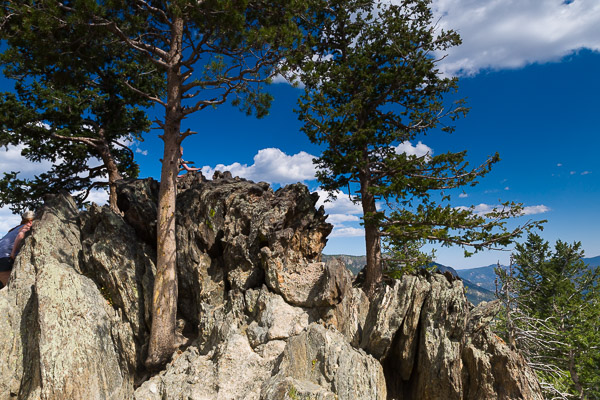 In conclusion, I would highly recommend taking the journey to Trail Ridge Road. Its towering peaks, rocky canyon, meandering creek and awe inspiring scenery will have you craving more.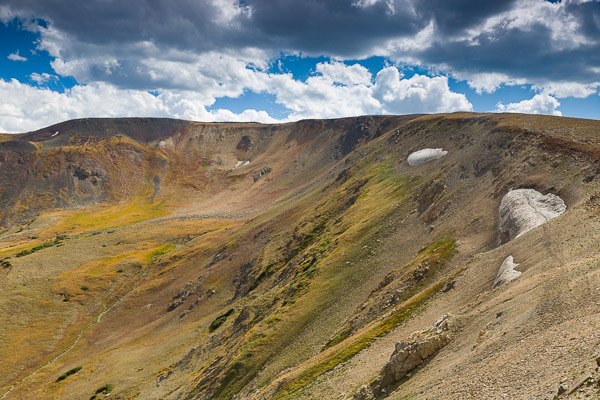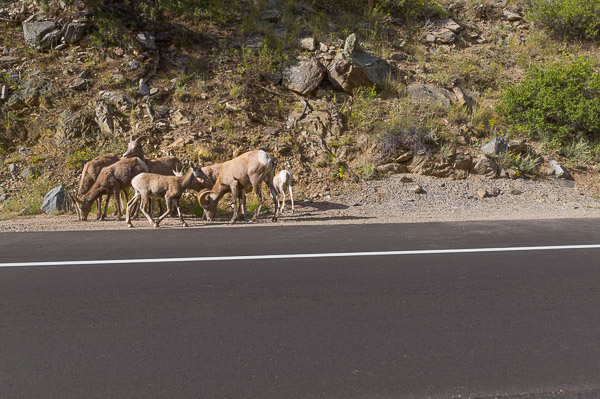 If you have any comments or questions we would love you to leave them below or email us.
Take care
Andrew & Carolyn
Travel is Sweet (Dream It, Experience It, Treasure It)
Travel Tips
Find Your Flights
Skyscanner is a great tool for searching websites and airlines around the world to make sure you get the best available price possible.
Book Your Accommodation
Booking.com is our go to tool for booking hotels. It always gives us a large variety of hotels at great rates. We also use Airbnb as a wonderful alternative for those places you may want to go and live with the locals.
Always Get Travel Insurance
Travel insurance is a must and this is speaking from experience. Comprehensive protection will protect you against illness, injury, theft, accidents and cancellations. Just in case something goes wrong, heaven forbid. We never travel without it, having used it several times over the years. World Nomads have years of experience and knowledge to look after all your travel needs.
All images, photographs, and prints are exclusive property and may not be copied, downloaded, reproduced, transmitted, manipulated or used in any way without written permission of the photographer.
Disclosure: "Some of the links in this post are affiliate links. This means if you click on the link and purchase the item, I will receive an affiliate commission."