The Pier Café Stronachlachar Scotland
Today we find ourselves weaving our way through the stunning countryside of the Scottish Highlands. Heading towards Stronachlachar pier the starting point to a leisurely cruise on Loch Katrine in The Trossachs National Park. As always, we are running early just as, we like it. After all, you never know what issues you may encounter when you have a departure time that isn't flexible. Therefore, with time to spare we head into the aptly named "The Pier Café" to get our tickets and enjoy a much-needed cup of coffee. However, to our surprise, we are informed that we are at the wrong pier. But thankfully the lovely staff advise us that this happens regularly and we can still board here. Needless to say, we are very thankful, because there is no way we would make it to the other pier in time.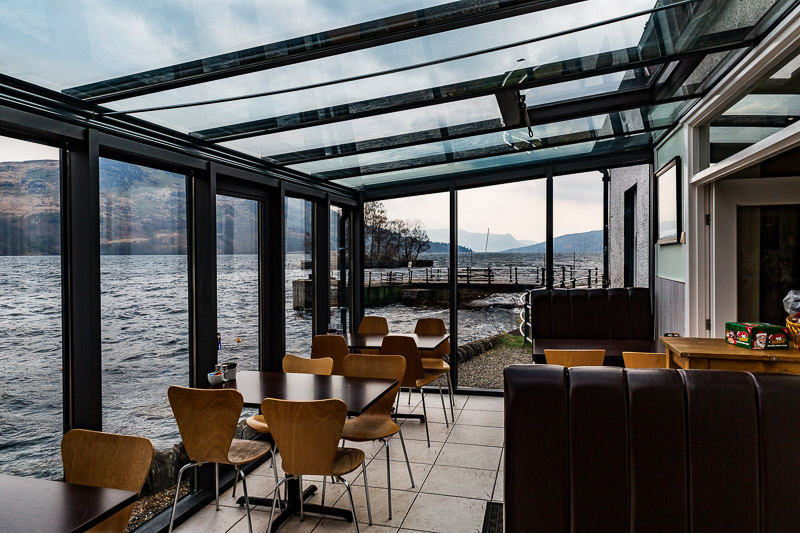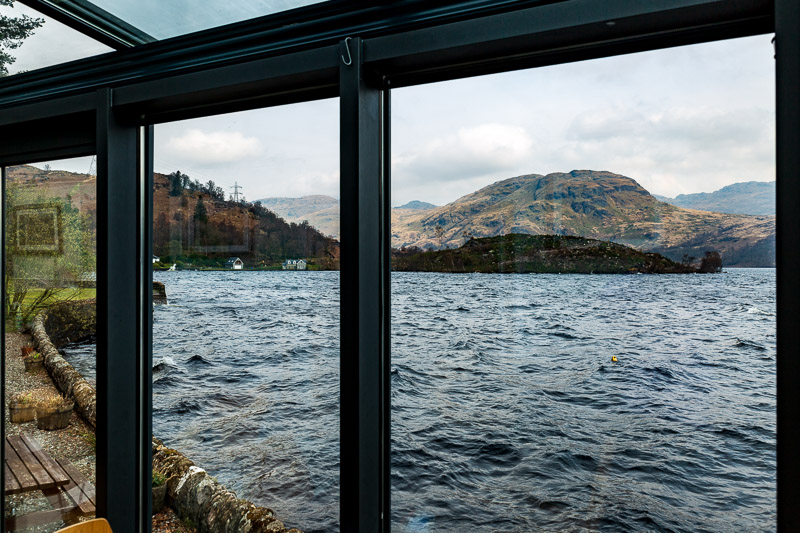 Consequently, we now have time for breakfast and a coffee at "The Pier Café". The café is situated on the western side of the scenic Loch Katrine. After ordering bacon and eggs with a caramel latte we take our seats in the warm enclosed veranda. We are treated to spectacular views of the Loch and surrounding mountains of The Trossachs National Park. Soaking in the atmosphere our lattes arrive in what seems a few seconds. Sipping on our smooth roasted caramel lattes we recline in comfort transfixed on the incredible vista that envelops us. Even though the day is overcast, cold and extremely windy it still is an awesome sight. Not long after our meal arrives, thanking the waitress we dig into our bacon and eggs.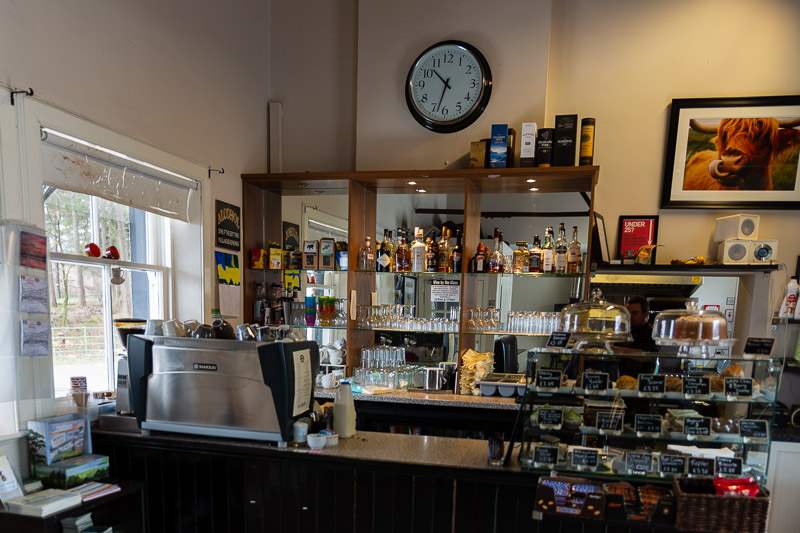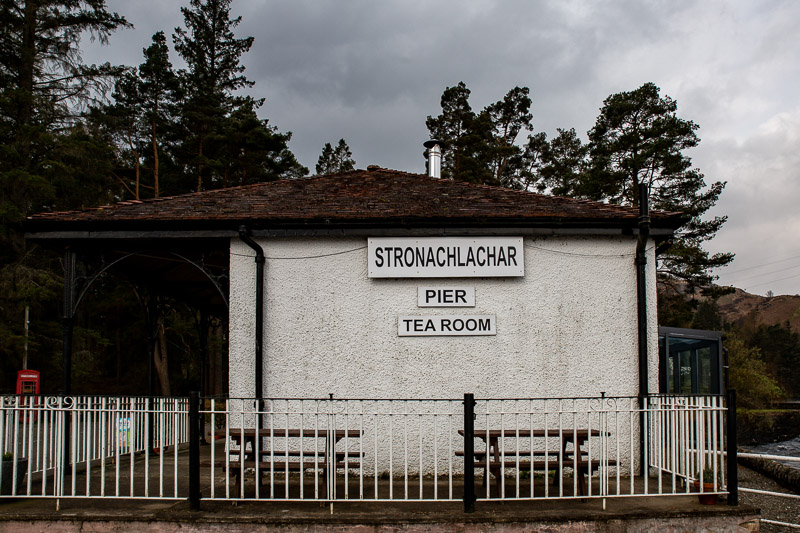 The Pier Café Ratings
Carolyn and I both agree that "The Pier Café" is definitely worth a visit if you are in The Trossachs National Park. The views are amazing, the staff are very friendly, the food was delicious and the service very quick. If you arrive by boat we would recommend getting off and have some food and drinks while waiting for the next boat. However, if arriving by car for the boat make sure you give yourselves some extra time to grab a bite. You won't be disappointed by the food, service or scenery. Carolyn and I would like to thank The Pier Café and the staff for a wonderful experience and rest assured that if we ever return to Stronachlachar we will absolutely come back.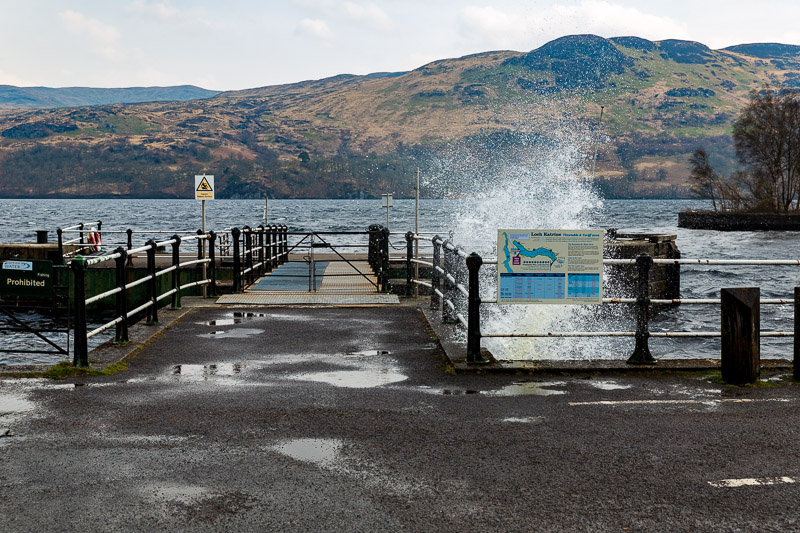 Staff: *****
Service: *****
Food: *****
Scenery: *****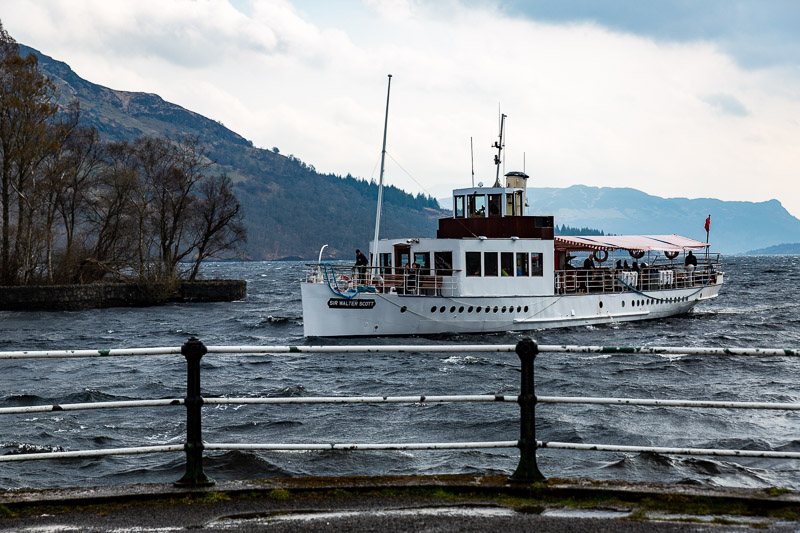 Join Us
We would love for you to follow our exciting journey by joining our friends list here on our website and following us on our social media pages below.
If you have any comments or questions we would love you to leave them below or email us.
Take care
Travel is Sweet (Dream It, Experience It, Treasure It)
Travel Tips
Find Your Flights
Skyscanner is a great tool for searching websites and airlines around the world to make sure you get the best available price possible.
Book Your Accommodation
Booking.com is our go to tool for booking hotels. It always gives us a large variety of hotels at great rates. We also use Airbnb as a wonderful alternative for those places you may want to go and live with the locals.
Always Get Travel Insurance
Travel insurance is a must and this is speaking from experience. Comprehensive protection will protect you against illness, injury, theft, accidents and cancellations. Just in case something goes wrong, heaven forbid. We never travel without it, having used it several times over the years. World Nomads have years of experience and knowledge to look after all your travel needs.
All images, photographs, and prints are exclusive property and may not be copied, downloaded, reproduced, transmitted, manipulated or used in any way without written permission of the photographer.
Disclosure: "Some of the links in this post are affiliate links. This means if you click on the link and purchase the item, I will receive an affiliate commission."
Please follow and like us: