De Rose Hotel Review
Driving down a small lonely backstreet street in a city you have never visited can give you mixed feelings of dread and anxiety, should we be going down here?  You hear stories of foreigners going into an area and never being heard from again. Could this happen to us today, were the thoughts dancing back and forth across the neurons of my mind. Hypothetically yes it could, but logically no it wouldn't. Thankfully the latter prevailed as we turned into a lovely boutique Thai hotel in Chiang Mai named De Rose Hotel. Realistically I had let my mind run away with me, the street was no different to the plethora that surrounded us. Pulling the car into the provided parking space we were greeted enthusiastically by the owners of De Rose Hotel. Even though we were just guests they made us feel like long lost relatives.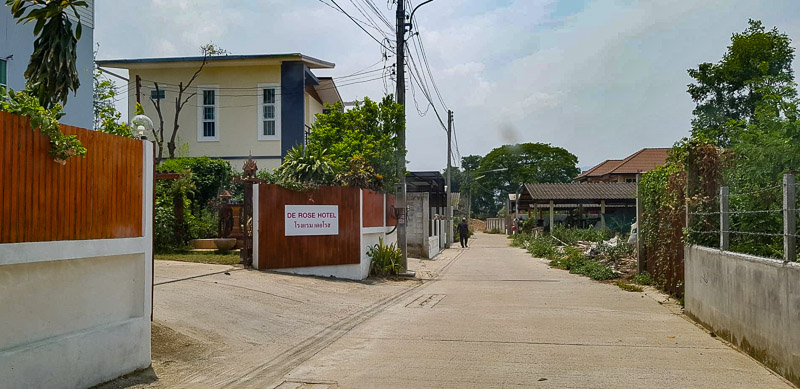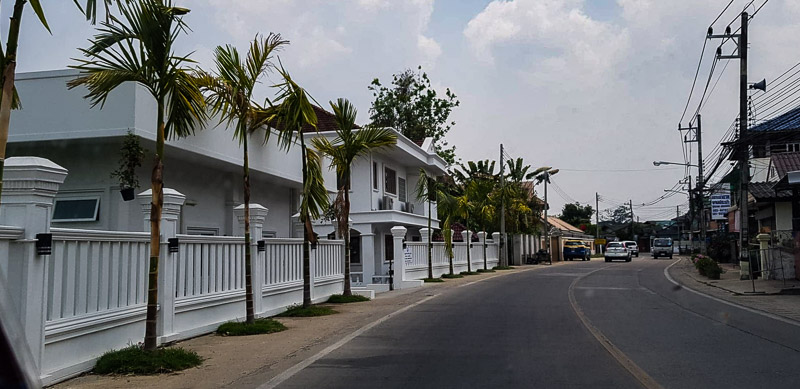 Having heard about the Thai hospitality, it was shining through in amazing rays of light by these three lovely people that greeted us. The two young men helped us with our large bags up to our rooms. Furthermore, they explained where everything was and how it worked. Noy was a lovely hostess, friendly, attentive and very welcomingly. They offered to take us into the Sunday night markets and suggested we go to the café at the end of the road. After we had settled in, we walked down to the café and had a refreshing cold Italian strawberry soda water and a bowl of fries. Having not yet acclimatised to the heat having spent five months in Europe before arriving in Thailand. We headed back to the De Rose Hotel to cool down in our room before heading to the markets.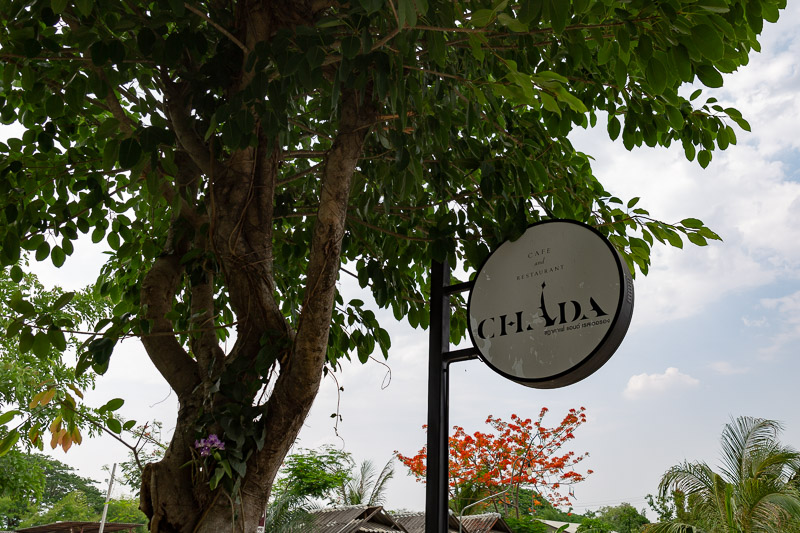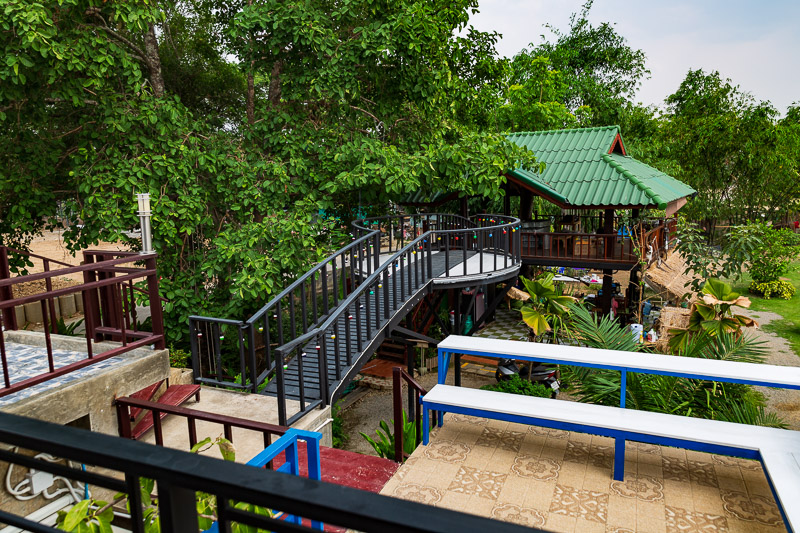 De Rose Hotel Location
De Rose Hotel is situated approximately eight kilometres south from the walking markets in the Old City of Chiang Mai. Also, about six kilometres south of Chiang Mai Airport. The area is safe and if you like to be away from the hustle and bustle of the city, it is perfect. It cost us 139 Baht (approximately $6.20 AUD) to catch a Grab (similar to Uber) from the walking markets. Having a car would be an advantage, but definitely, not a requirement as getting into Chiang Mai is easy enough. Also, they have offered as a ride to the airport for 160 Baht ($7.16 AUD) when we stay next week before leaving Chiang Mai. De Rose Hotel contact details are supplied below.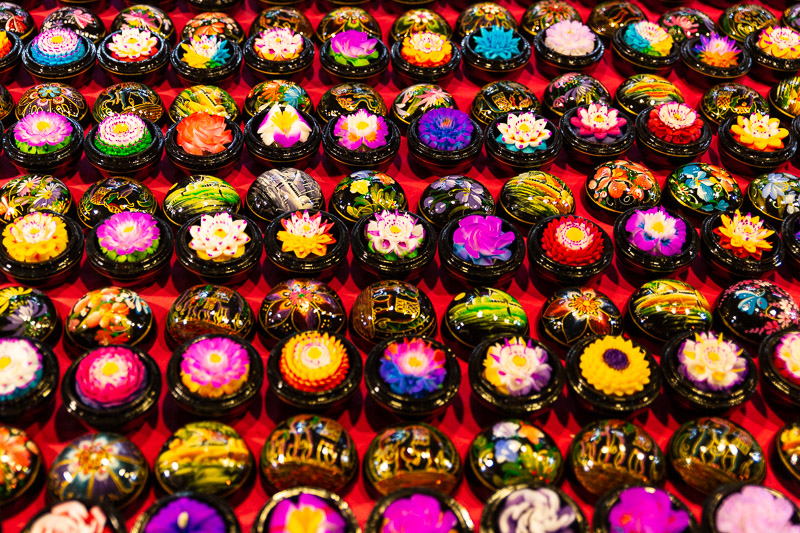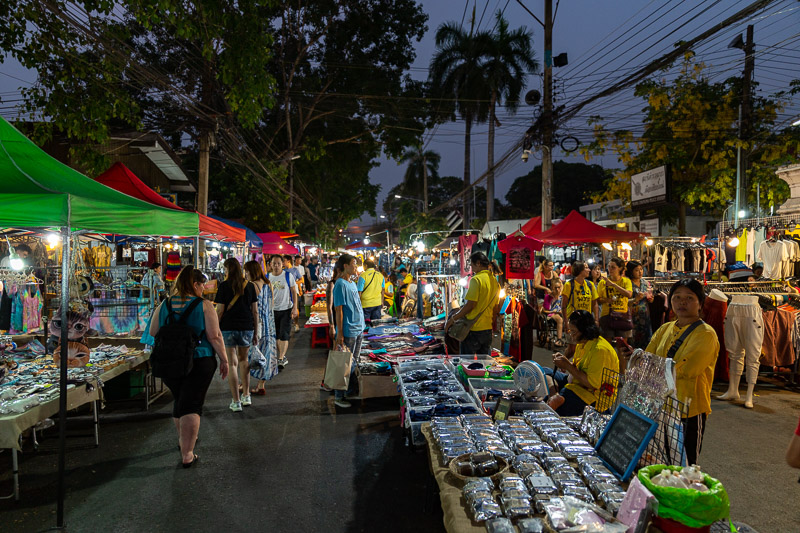 The accommodation was excellent, the room was airconditioned, contained a fridge with cold drinks (decent prices), free cold bottled water and some snacks (decent prices). Furthermore, the room was very clean and the bed was fairly comfortable. Breakfast was included in the price of our room, it comprised of scrambled eggs, toast, two different types of meat not sure what they were but tasted fine. As well as including coffee or tea and bananas. Also, the service was amazing, making sure we had plenty of food and we were happy with everything. Overall, De Rose Hotel turned out to be an amazing place to stay. We can highly recommend it if you are ever in Chiang Mai. To emphasize how impressed we are, we have booked our last night in Chiang Mai here.
De Rose Hotel Rating
Location: *****
Staff: *****
Service: *****
Room: *****
Address: Amphoe Mueang Chiang Mai, Chang Wat Chiang Mai 50100
Phone: 087 173 1895
We would like to thank Noy and her associates for their incredible service and kindness during our stay at De Rose Hotel.
Join Us
We would love for you to follow our exciting journey by joining our friends list here on our website and following us on our social media pages below.
If you have any comments or questions we would love you to leave them below or email us.
Take care
Travel is Sweet (Dream It, Experience It, Treasure It)
Travel Tips
Find Your Flights
Skyscanner is a great tool for searching websites and airlines around the world to make sure you get the best available price possible.
Book Your Accommodation
Booking.com is our go to tool for booking hotels. It always gives us a large variety of hotels at great rates. We also use Airbnb as a wonderful alternative for those places you may want to go and live with the locals.
Always Get Travel Insurance
Travel insurance is a must and this is speaking from experience. Comprehensive protection will protect you against illness, injury, theft, accidents and cancellations. Just in case something goes wrong, heaven forbid. We never travel without it, having used it several times over the years. World Nomads have years of experience and knowledge to look after all your travel needs.
All images, photographs, and prints are exclusive property and may not be copied, downloaded, reproduced, transmitted, manipulated or used in any way without written permission of the photographer.
Disclosure: "Some of the links in this post are affiliate links. This means if you click on the link and purchase the item, I will receive an affiliate commission."
Please follow and like us: