House Sitting Gartmore
Temperature is sitting at 0°C as we turn into the main street, and house sitting Gartmore has begun. As we climb the hill, century old houses dot either side of the road. Reaching the crest, the one and only pub stands majestically upon it's top.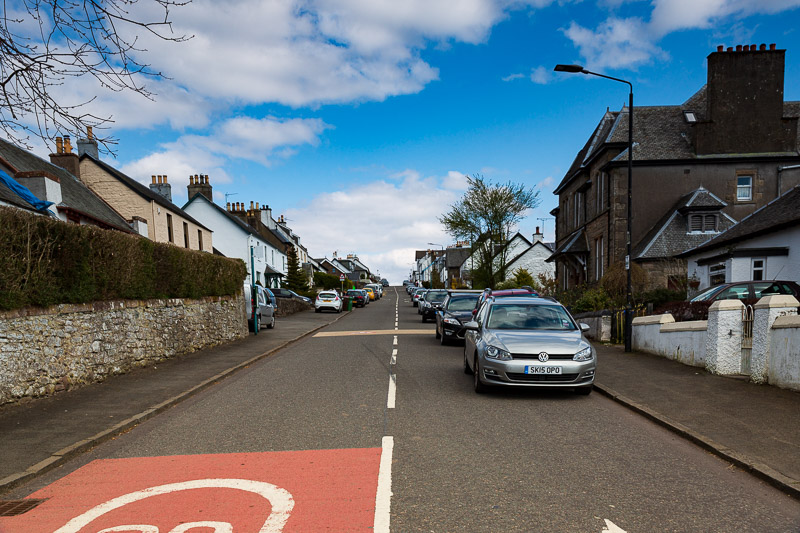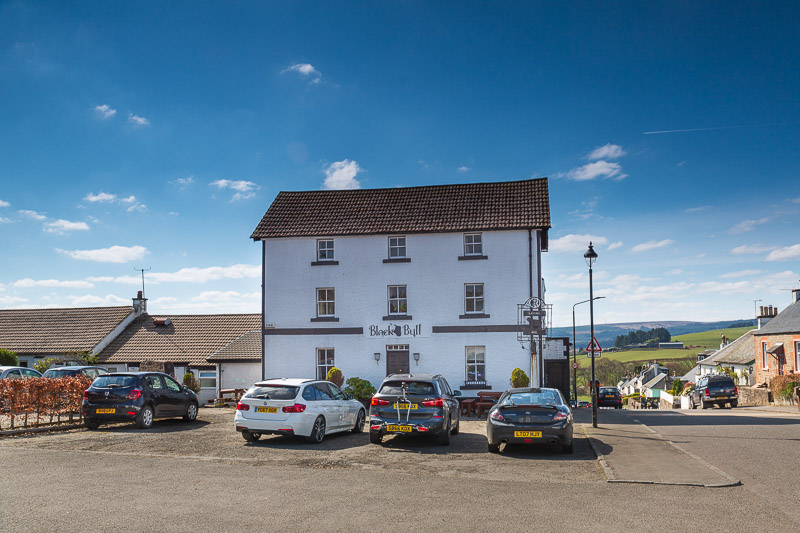 Surrounded by the community centre and the local store, which we would frequent several times while house sitting Gartmore. Descending from the crest we get the first glimpse of our what is to be our abode for the next three weeks. It is a charming cottage, just what you would expect to find in a rural town nestled in the highlands of Scotland. Upon exiting the car, we are greeted by the crisp frigid air that would accompany us for the next three weeks. However, we have become slightly accustomed to the low temperatures from the proceeding months in England.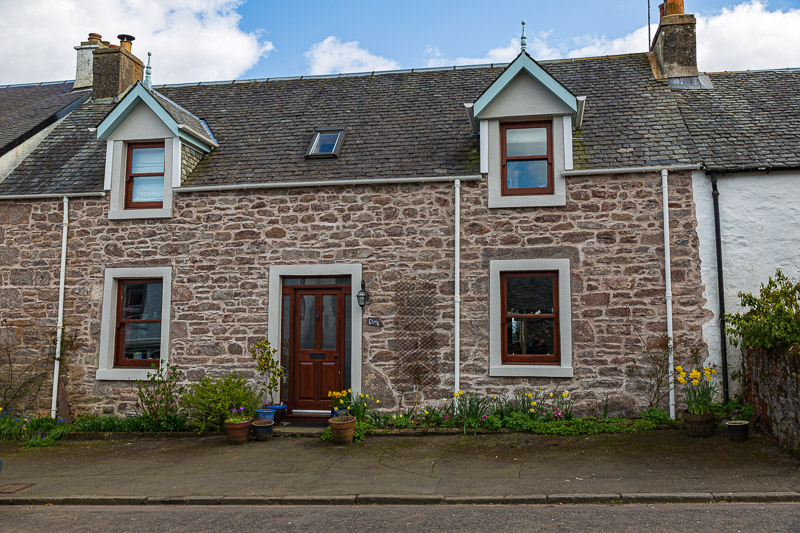 Stepping through the front door we are enthusiastically greeted by Jackie and very warmly welcomed into their home. House sitting Gartmore was off to a flying started and would continue for the entirety of our stay. The cottage consisted of two floors, the upper floor contained the three bedrooms and bathrooms. While downstairs hosted the family room, country styled kitchen, dining room and cosy study. The house is filled with loads of country character and charm. Picture in your mind a country styled garden with yellow daffodils, cottage flowers and dramatic mountain backdrop and you have the garden that gently flows from the rear of the cottage. Having been in regular contact with Jackie and Paul we already felt like long-time friends. Introducing us to friends in the local community with a welcoming afternoon tea. We already felt like we are honorary Scots 😊.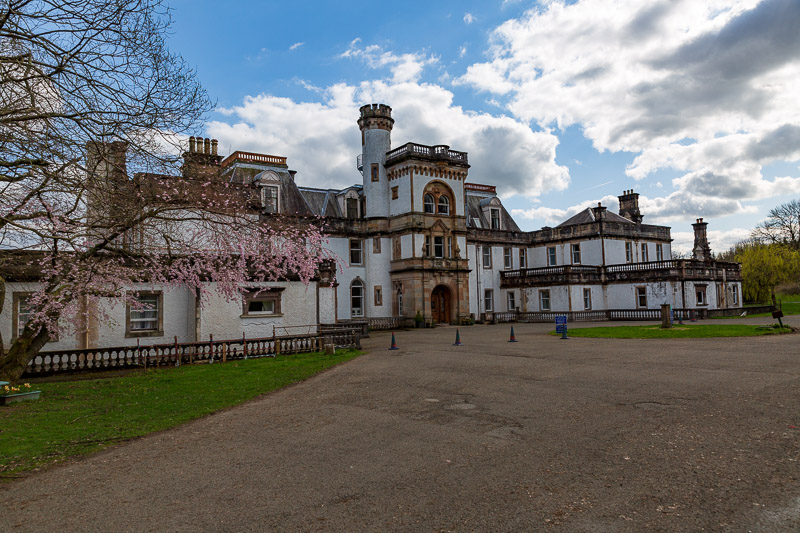 House Sitting Gartmore with Baffie
House sitting Gartmore is all about Baffie the black cat. Baffie is very independent but has a very loving nature. So, the times she would be around and seek our attention was lovely. Getting her to chase the toy on the stick was cool or have her running through her toy tunnels was amusing. After playtime she would stay for a scratch but not for long. We would also visit her up on Paul and Jackie's bed where she would spend most of her day sleeping. She loved to have a scratch there and would get up and have a stretch then lay back down and take more scratches. Night-time Baffie was off exploring the country only to return early morning for some food and to assume her position on the bed. Baffie is a pleasure to care for as we take on the role of adopted mum and dad.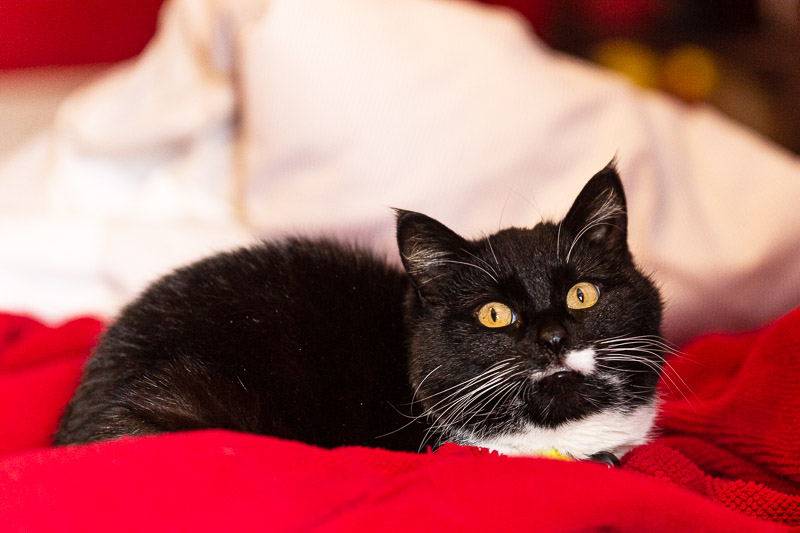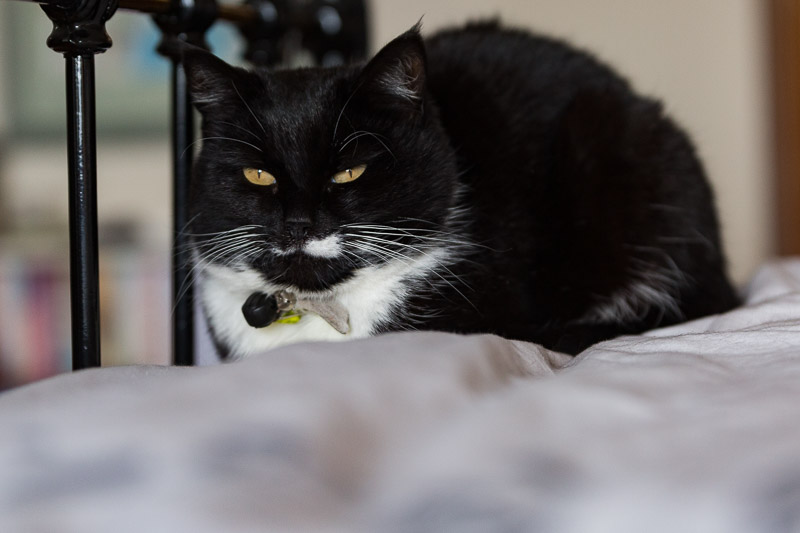 House sitting Baffie has enabled us to experience the truly magnificent country that is Scotland. Not knowing what to expect we have been genuinely surprised and awe inspired.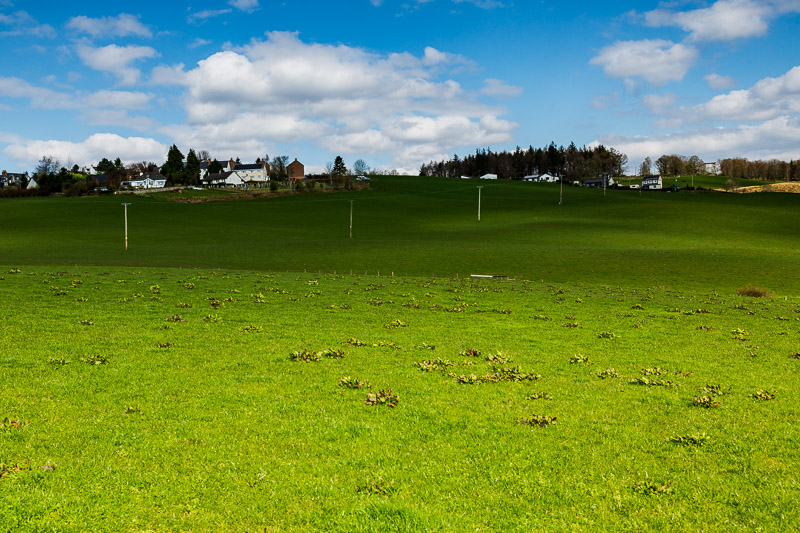 The Scottish Highlands, Lochs and epic scenery will stick in our memories for years to come. If you have never visited Scotland, I would highly recommend putting it on your bucket list as you won't be disappointed.Having had the pleasure of meeting two wonderful people in Paul and Jackie who we now consider good friends. House sitting Gartmore has been an awesome experience and one that will be remembered fondly. Thanks Jackie, Paul and Baffie.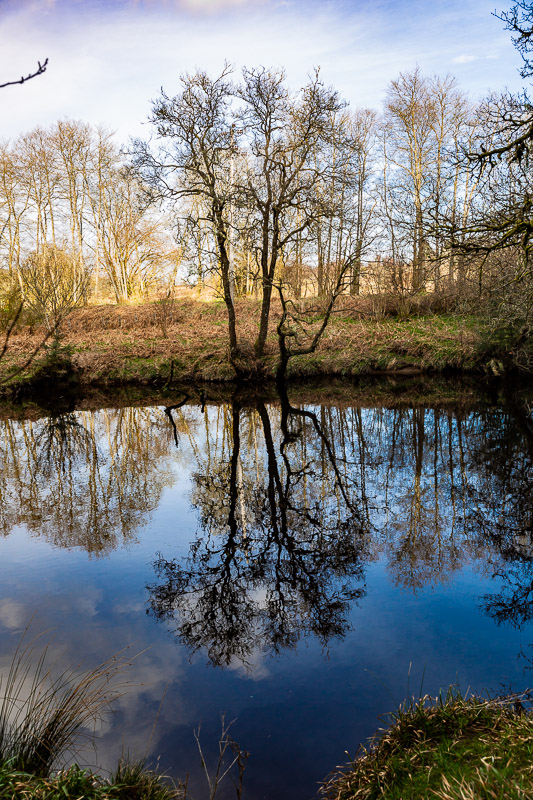 Join Us
We would love for you to follow our exciting journey by joining our friends list here on our website and following us on our social media pages below.
If you have any comments or questions we would love you to leave them below or email us.
Take care
Travel is Sweet (Dream It, Experience It, Treasure It)
Travel Tips
Find Your Flights
Skyscanner is a great tool for searching websites and airlines around the world to make sure you get the best available price possible.
Book Your Accommodation
Booking.com is our go to tool for booking hotels. It always gives us a large variety of hotels at great rates. We also use Airbnb as a wonderful alternative for those places you may want to go and live with the locals.
Always Get Travel Insurance
Travel insurance is a must and this is speaking from experience. Comprehensive protection will protect you against illness, injury, theft, accidents and cancellations. Just in case something goes wrong, heaven forbid. We never travel without it, having used it several times over the years. World Nomads have years of experience and knowledge to look after all your travel needs.
All images, photographs, and prints are exclusive property and may not be copied, downloaded, reproduced, transmitted, manipulated or used in any way without written permission of the photographer.
Disclosure: "Some of the links in this post are affiliate links. This means if you click on the link and purchase the item, I will receive an affiliate commission."