Tucson to Deming
Having had a restful night sleep we arise from our slumber, looking forward to what the day has to offer. Day 2 takes us from Tucson to Deming New Mexico. Having completed some of the section before with Bob and Pat, new and uncharted scenery awaits. Carolyn had to do some work before we left, so I packed the bags and loaded them into the car. I also went down and had a waffle for breakfast included with our nights stay. We were on the road by 9am heading east to the state border. Today's road trip would cover approximately 410 km, visiting Silver City NM and City of Rocks State Park. Once again, the surrounding scenery was much of the same from yesterday. Passing the exit to Tombstone we now are in new unseen territory. Would it bring with it a different terrain?
Tucson to Deming section of our road trip also had us go through an immigration check point. The officer was friendly and commented we were about the 10th Aussies to pass through today. Aussies love to travel 😊. Further ahead, the landscape changed for a brief moment. We went into an area that seemed out of this world. Very unique rock formations within a 2 km section of the I-10 freeway near Dragoon Arizona. Albeit a fleeting change it was a very welcome change.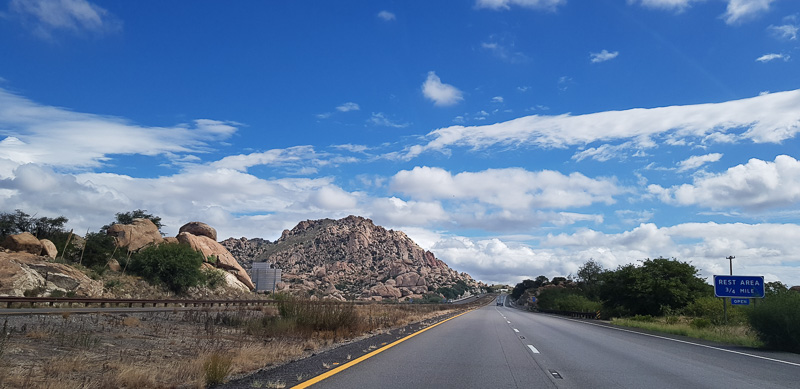 Our focus now is set to capturing a photo of the state border. Not exactly sure where it is, we keep our eyes peeled. For probably half and hour we think each sign is it 😊. However, it finally appears and there is room to pull over and park and get the obligatory selfie. We weren't the only ones lol.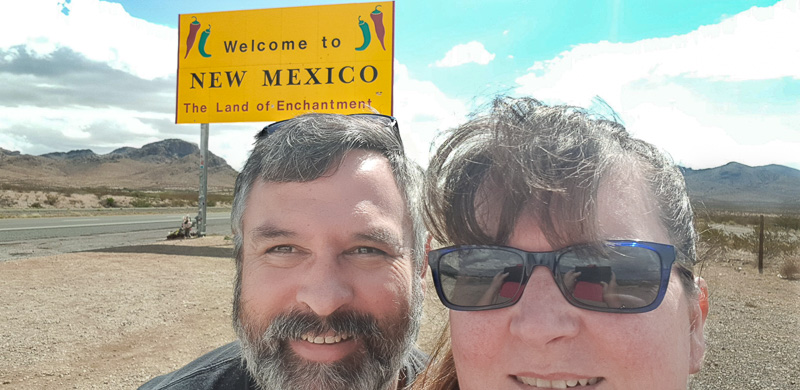 Tucson to Deming a New State
Having crossed the border into New Mexico we hoped for a change in landscape, but to no avail. It reminds us a lot like, driving through South Australia and the Nullabor. This would be further enhanced when we turned off at Lordsburg heading towards Silver City. Sam our GPS takes us via the quickest route and this section I thought she had got it wrong. A section of about 20 km was a very isolated and lonely section of road. Glad we had lots of petrol and water just in case. Within a couple of minutes, we were in rolling hills with green trees, what a vast change! Sam then wanted us to turn onto a dirty road which I refused and so she recalculated 😊. GPS can't live with them, can't live without lol. Silver City came and went not much to see.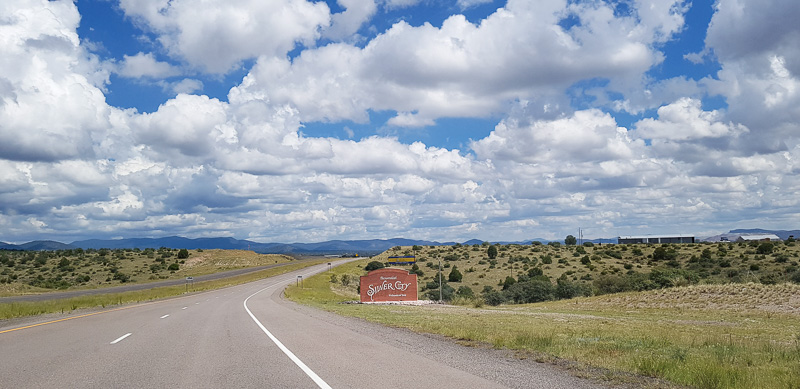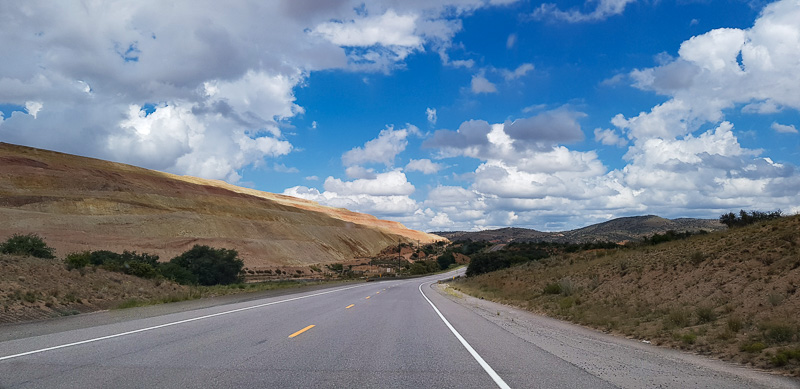 Next stop City of Rocks State Park, I had googled this, and reviews said it was worth a visit. Upon arrival and an entrance fee we decided to save our money and use it at another location.
Now others may have paid and loved it but from what we saw from the entrance we believe we might use our money better elsewhere. We did get some pictures.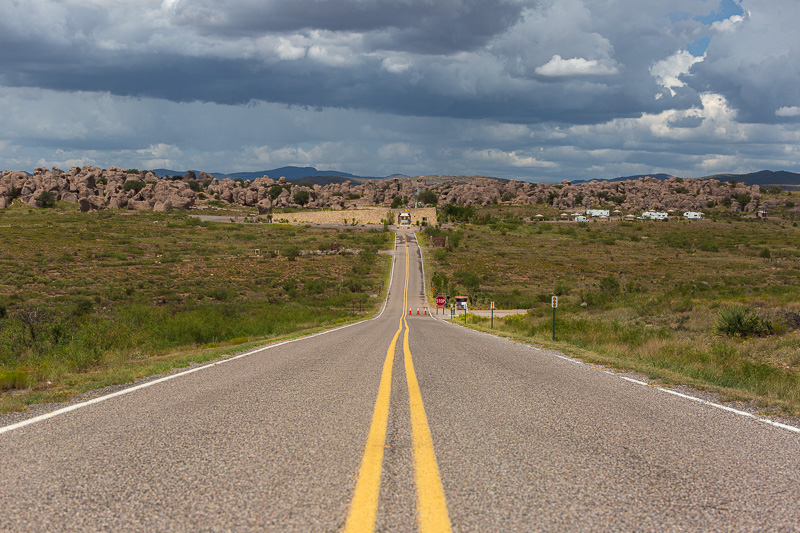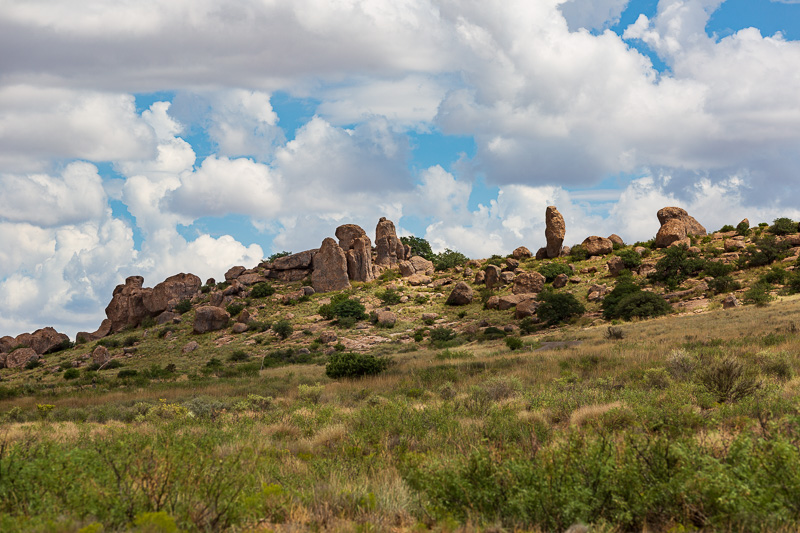 This was my Lake Alice!!! What, you ask, is a Lake Alice? My dad would know as we coined this phrase after he had taken us to Lake Alice which on the day was a dud 😊. I now lay claim to my own Lake Alice lol. We now turn our attention to our final destination Deming New Mexico our home for the night. Day 2 travel completed, stay tuned for Day 3. If you miss day 1 click here.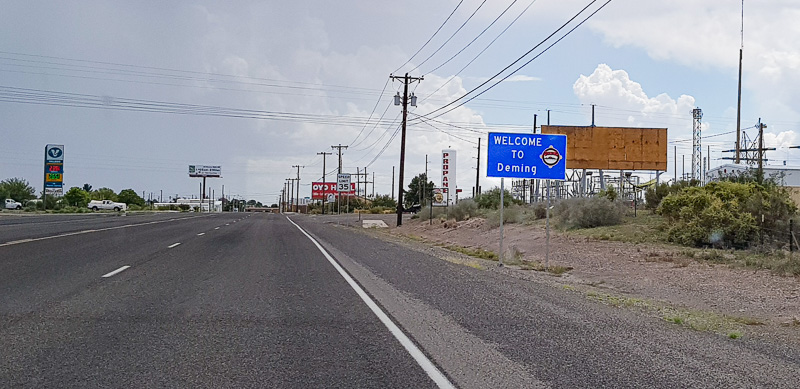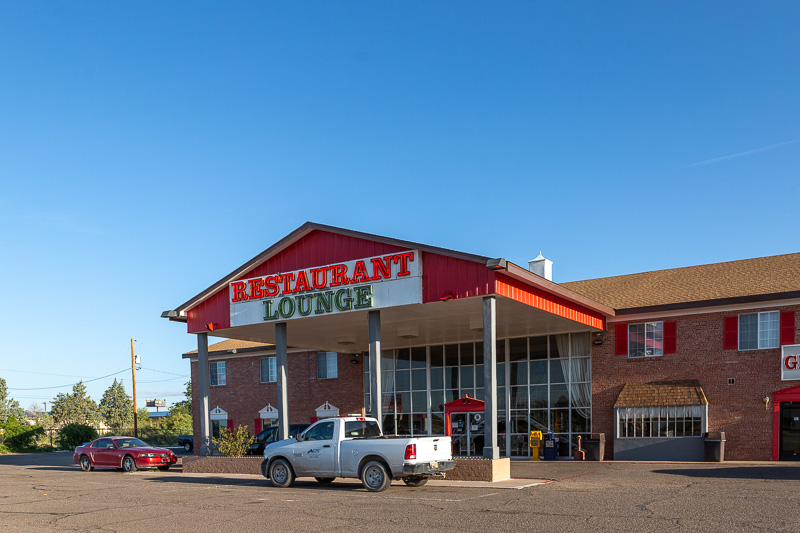 Join Us
We would love for you to follow our exciting journey by joining our friends list here on our website and following us on our social media pages below.
If you have any comments or questions we would love you to leave them below or email us.
Take care
Travel is Sweet (Dream It, Experience It, Treasure It)
Travel Tips
Find Your Flights
Skyscanner is a great tool for searching websites and airlines around the world to make sure you get the best available price possible.
Book Your Accommodation
Booking.com is our go to tool for booking hotels. It always gives us a large variety of hotels at great rates. We also use Airbnb as a wonderful alternative for those places you may want to go and live with the locals.
Always Get Travel Insurance
Travel insurance is a must and this is speaking from experience. Comprehensive protection will protect you against illness, injury, theft, accidents and cancellations. Just in case something goes wrong, heaven forbid. We never travel without it, having used it several times over the years. World Nomads have years of experience and knowledge to look after all your travel needs.
All images, photographs, and prints are exclusive property and may not be copied, downloaded, reproduced, transmitted, manipulated or used in any way without written permission of the photographer.
Disclosure: "Some of the links in this post are affiliate links. This means if you click on the link and purchase the item, I will receive an affiliate commission."