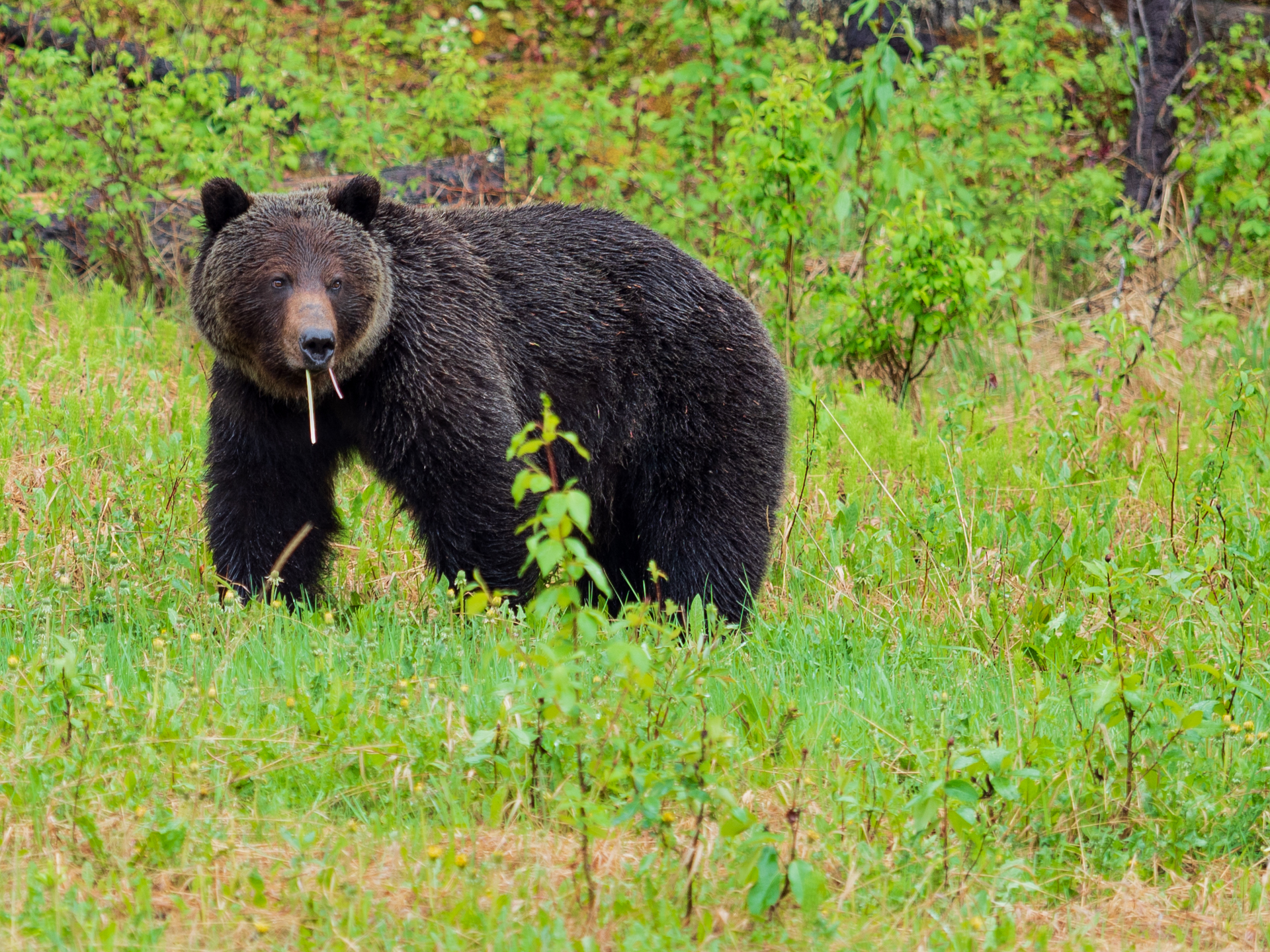 My Top Five !!!!!
Canada has always been a bucket list destination of ours not only because of the spectacular scenery. Also, there was the chance of capturing my big 5 list (bear, wolf, bald eagle, moose and caribou) on camera. Albeit the chances of capturing these animals in the 3 weeks we had in Canada, I knew might be challenging. However, you never know your luck!!!
With all eyes peeled from the car for any signs of the big 5. We were leaving no stone unturned in our quest to grab those elusive shots I was after. The kilometres passed, multitude of animal crossing signs and blurry eyes. Lots of what's that, there's one oh….wait no it's not and not even a bit of fur did we see. We were beginning to think that all the hype of wildlife was a fantasy. Furthermore, we would likely come home with zero pictures of the top 5.
Did I mention the scenery? WOW from majestic mountains to incredible lakes it was hard to be disappointed at the lack of wildlife. Every turn, every hill crest, every bridge we were mesmerised and then BAM…… "look there's a bear".
Where, where!! were the cries. Up ahead the outline of a bear on the verge next to the road. About 3 cars had already pulled over to watch this magnificent animal graze on the vegetation. Fifteen minutes later and loads of images shot we decided to move on. Allowing others to grab some pictures of this amazing animal.
Canada Bear….. Tick
"One down four to go" hopefully it would not take as long to encounter the next on our list. Jasper turned out to be a haven for wildlife, albeit not the species I was after, but nevertheless worthy of a good captured image. Birds of prey had been flying overhead for most of the trip but too high to photograph, fortunately we made a stop at "The Raptors" wildlife park, where I was able to take some wonderful images of the Bald Eagles. Yes…….. two of five captured life is good 😊.
Question now was ….. would I succeed and shoot my last three animals, or would it be, that another trip to Canada would be required? The latter was looking more and more likely. We had yet to encounter a wolf, caribou or moose, but we hadn't lost hope. A moose was spotted via binoculars and we were able to capture an image. Unfortunately, you could barely make it out, so I couldn't really count that. However, we were graced with an abundance of chipmunks, marmots, squirrels, deer and a herd of Bighorn Sheep which was not to be sneezed at but lacked the punch of my last three.
Still Searching!!!!
So, after three weeks and countless kilometres driven, still three of my top five animals were yet to be immortalised on my cameras digital sensor. Thus, another trip to Canada will need to be planned with the expectations of completing the mission started in 2018. Canada be prepared for the return of one hopeful photographer and his dream of capturing his top 5.
We would love for you to follow our exciting journey by joining our friends list here on our website and following us on our social media pages below.
If you have any comments or questions we would love you to leave them below or email us.
Take care
Travel is Sweet (Dream It, Experience It, Treasure It)

All images, photographs, and prints are exclusive property and may not be copied, downloaded, reproduced, transmitted, manipulated or used in any way without written permission of the photographer.
Disclosure: "Some of the links in this post are affiliate links. This means if you click on the link and purchase the item, I will receive an affiliate commission."
Please follow and like us: