When you travel, accommodation is an important consideration in your preparation of your budget and can be a significant percentage of the finances you set aside. The amount you allocate for accommodation is dependent on what facilities you prefer. There are so many choices you have in today's world, you are not limited to the old fashion hotel room. Here are some of the popular choices you have, Airbnb, hostels, home stays, hotels, motels, time share, B&B's, villa's, apartments and house swaps just to name a few. Our hotel reviews are here to help other travelers who maybe considering staying at one.
Over the 15 years we have been traveling overseas we have stayed in many varied types of accommodation, ranging from very cheap to quite expensive. We have found that the amount of time we stay in our hotel room is minimal, so we tend to look for cheaper accommodation that has the facilities we need. For us, below is a list of the main facilities we look for when booking our accommodation. We don't necessarily find hotels that have everything on our list.
Our List
Queen Bed (but would take 2 singles, if the room was cheaper, or we got an upgrade, there has to be a bonus, for not having a Queen bed)
Air Conditioning
Wi-Fi in room Free
Breakfast Free (save on food costs, but only take this option if the whole deal is a good one, we don't pay extra for it)
Room has a safe
Airport shuttle Free (when coming or going by plane)
Close to public transport
Clean
Safe location
Onsite coin operated guest laundry
Fridge
Microwave
Free cancellation (but sometimes you get a better deal, if there is no free cancellation, so if our plans are set in stone, we will opt for the better deal).
Your accommodation can have a major bearing on how enjoyable your holiday is, or it can be a source of great angst, so getting this right is of high priority. Here at Travel is Sweet our aim is to give you as much information as possible to help you plan your holiday. We will review the hotels we stay at, which we hope may help you in your accommodation booking decisions.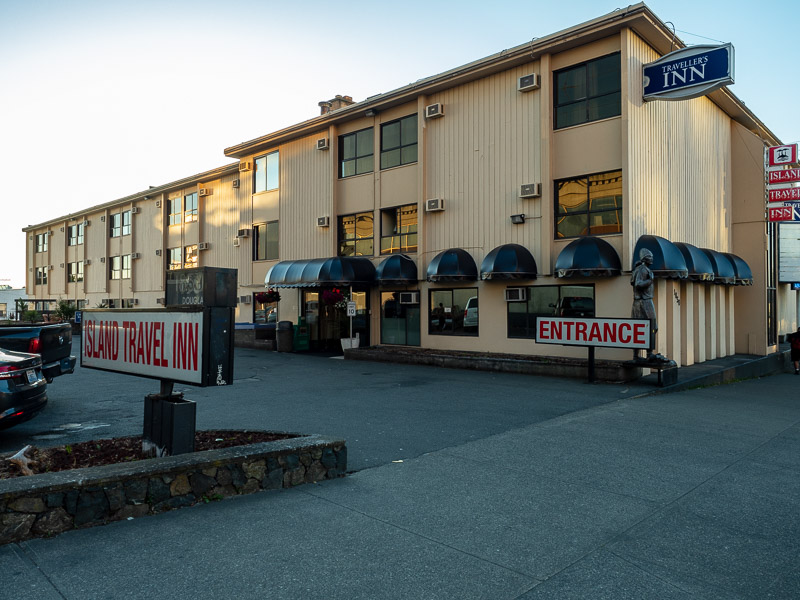 As we continue with our hotel reviews from our recent trip through Northern USA and Canada, we now look at our stay in Victoria. Victoria is a beautiful city, it is also the capital of British Columbia. Situated on the southern tip of Vancouver Island, it is the ferry...
read more
Live in harmony with one another. Do not be proud, but be willing to associate with people of low position. Do not be conceited.
All images, photographs, and prints are exclusive property and may not be copied, downloaded, reproduced, transmitted, manipulated or used in any way without written permission of the photographer.
Disclosure: "Some of the links in this post are affiliate links. This means if you click on the link and purchase the item, I will receive an affiliate commission."