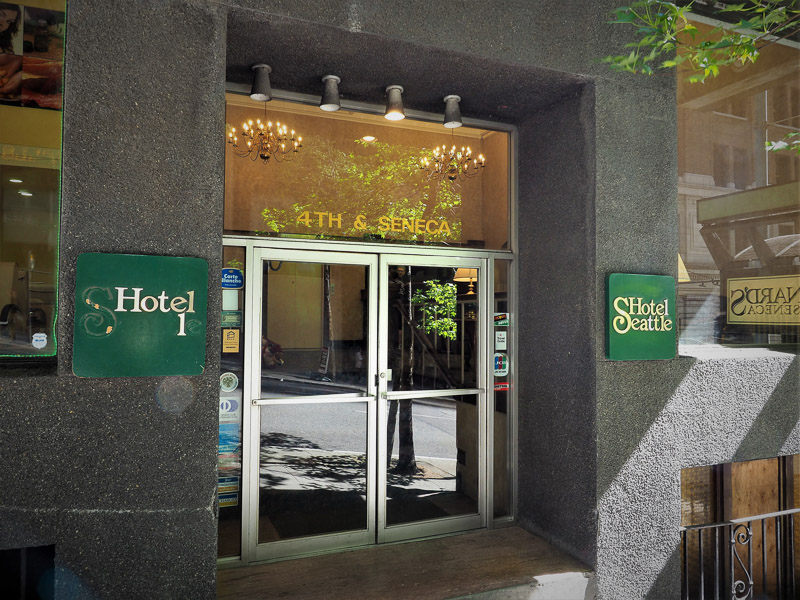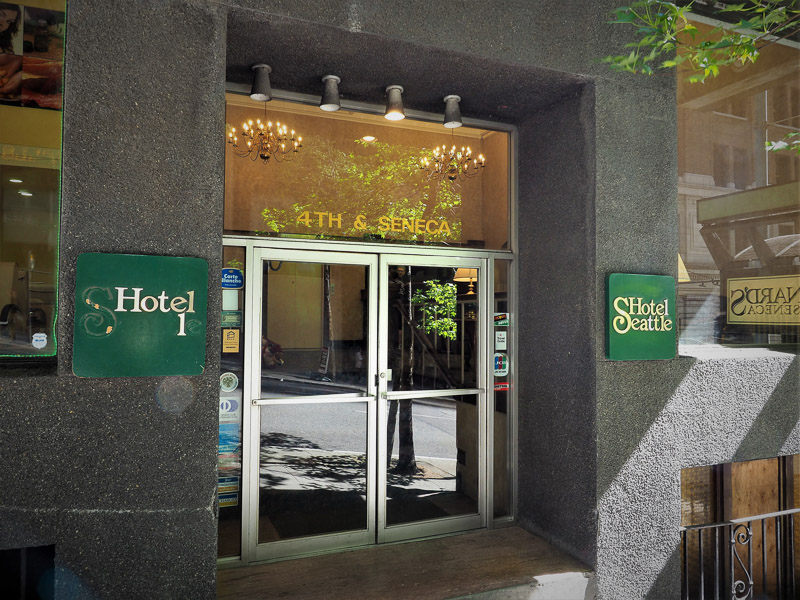 Hotel Seattle Review
Hotel Seattle located at 315 Seneca Street Seattle didn't have the best reviews but we thought we would give it a chance. It was well priced, centrally located in downtown Seattle and close to transport. Using booking.com we have found to be a terrific way to search and book our hotel accommodation while travelling. Hotel Seattle is within walking distance to shops, the pier and many other tourist locations. The staff are friendly, the room is clean, the pillows, water pressure and hot water all good. There is free Wi-Fi but not in the room unfortunately only in hotel lobby. The chair in the room was incredibly comfortable.
On the downside the whole hotel needed to be renovated. Paint was coming away from the ceiling and walls. The pipes were old and rusty. The hotel would benefit from some noise cancelling features as the traffic could be heard, and was quite loud. Having only one lift to service all floors would cause a problem if the hotel was busy, lucky for us it wasn't. Also, the bed was extremely soft, with everything falling into the centre. It was also a noisy bed, so when you turned over the whole bed moved and the head board banged against the wall. Very annoying when you turn over as much as I do. Hence, I put a hand towel in between the bed head and wall. Some minor points it didn't have a safe, microwave, fridge, coffee maker or parking.
Verdict
Although there were a number of issues concerning the Hotel Seattle, overall the positives outweigh the negatives. For the price and location, we would stay here again.
Join Us
We would love for you to follow our exciting journey by joining our friends list here on our website and following us on our social media pages below.
If you have any comments or questions we would love you to leave them below or email us.
Take care
Travel is Sweet (Dream It, Experience It, Treasure It)
Home » Hotel Seattle Review

All images, photographs, and prints are exclusive property and may not be copied, downloaded, reproduced, transmitted, manipulated or used in any way without written permission of the photographer.
Disclosure: "Some of the links in this post are affiliate links. This means if you click on the link and purchase the item, I will receive an affiliate commission."
Please follow and like us: