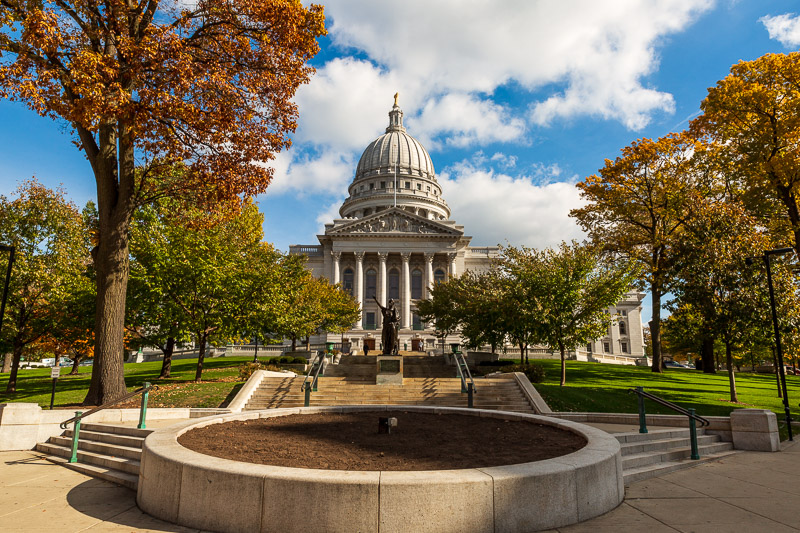 Madison Wisconsin
"Sittin on the Dock of the Bay" was sung by which famous artist that was killed in a plane crash? If you said Otis Redding you would be correct. Now, do you know where that plane crash happened? I will give you a hint 😊, we have been house sitting here for the last 10 days. If you have been following our blog you will know that I am talking about Madison, Wisconsin. Now, if you got those two questions right, here is one more. What lake did his plane crash into? This is a little bit harder to answer, unless you were a big Otis Redding fan. It was Lake Monona, Madison, Wisconsin on December the 10th 1967 aged 26. You may think this blog is about Otis, but its about the beautiful city of Madison, Wisconsin. Furthermore, about our house sit with two elderly gentlemanly dogs.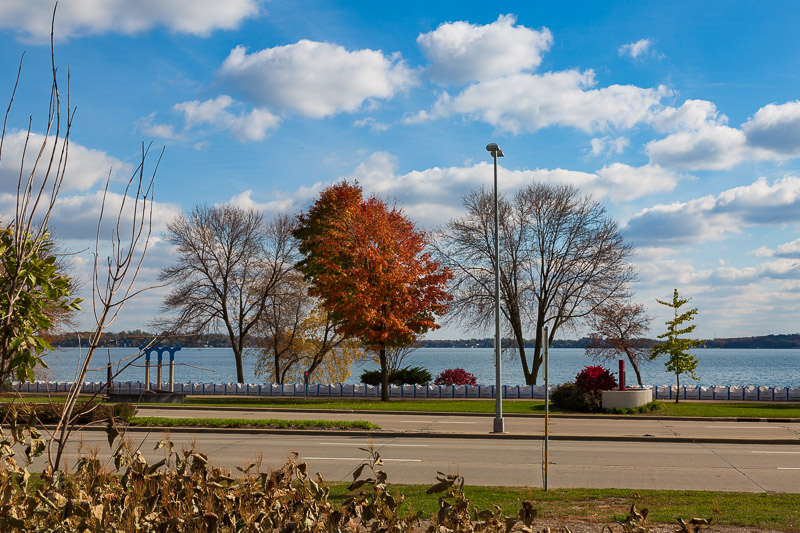 In general, most Aussies won't know much about Madison, Wisconsin. Hence, I will give you a small introduction to it. Madison is the capital of the State of Wisconsin USA. It is situated 127 kms (79 miles) west of Milwaukee. It was founded in 1829, becoming the capital of Wisconsin territory in 1836. In 1848 Wisconsin became the 30th State of the Union and Madison became its capitol. It is situated on an isthmus between two lakes (Monona and Mendota). The State Capitol Dome was modelled after the U.S Capitol and sits on the highest point of the isthmus. The capitol building can be seen throughout the Madison area. Madison is home to the University of Wisconsin and their sporting teams, who are called Badgers.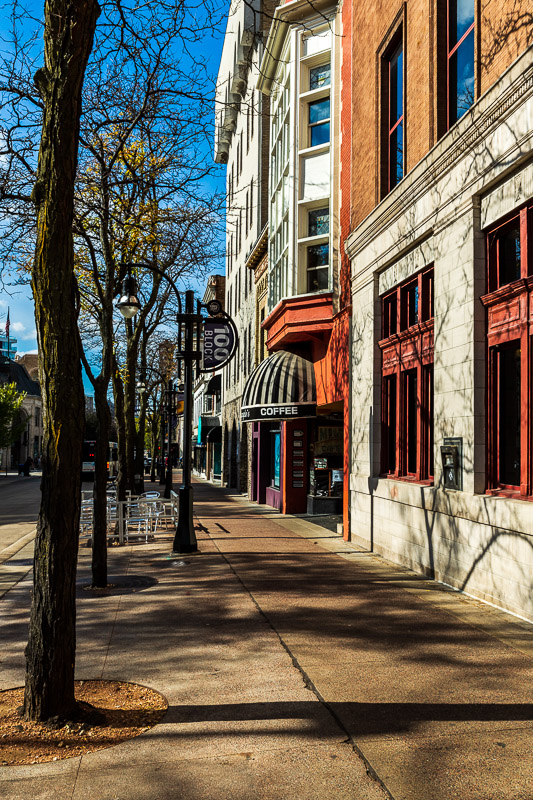 Austin and Logan
Having had a magnificent three week road trip on our way to Madison, we now get to care for Austin and Logan. Two beautiful "old soul" dogs, that have such lovely natures. Even though that are not active like younger dogs, they are very affectionate. They love just lying with you, nudging you to pat them. In addition, when it comes time to cook they are like Carolyn's shadow, it is so fun to watch. Austin has some amusing little oddities, but my favourite is when he barks out of the blue while he is sleeping. He pops up and barks then lies back down, then he will do it again and sometimes again. Logan loves to have his head and ears rubbed and will nudge you until you respond to him. He reminds me a lot of a cat, he loves to sleep and eat 😊.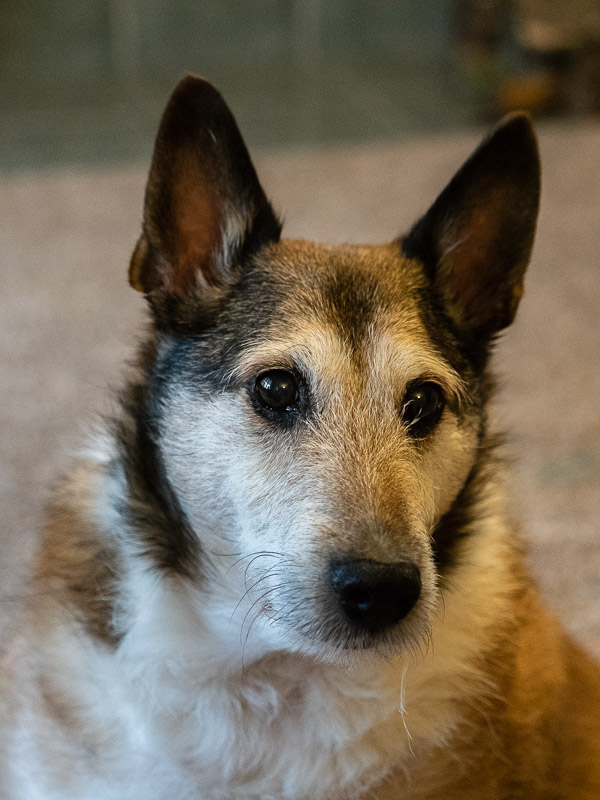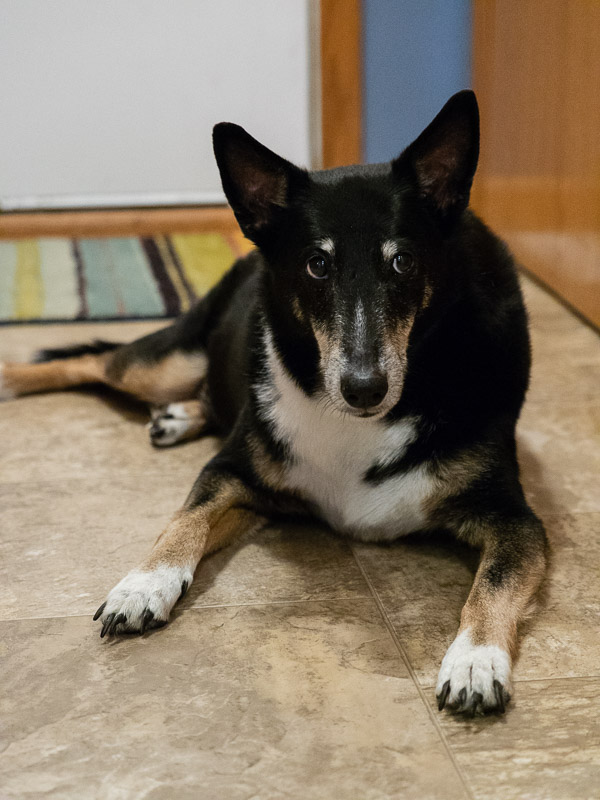 Alongside caring for these wonderful canines, we are able to live like Wisconsinites. We have done the weekly shopping at Walmart, used public transport and had dinner at a local restaurant. One of the delightful parts of house sitting, is, you get to live as a local, not a tourist. Our amazing Home Owners Jerri and Jeff have taken us out to dinner, shown as around Madison and allowed us use of their car. Needless to say we are having a great time and would recommend a visit to Madison if you are ever in Wisconsin.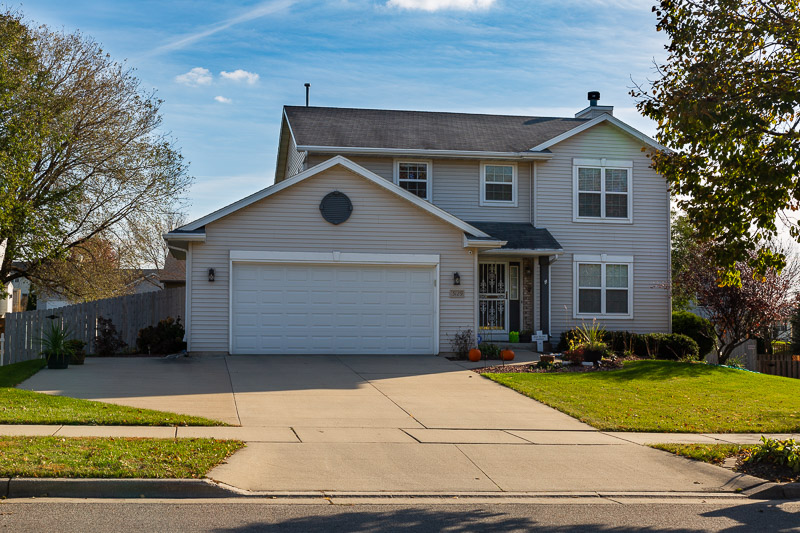 Join Us
We would love for you to follow our exciting journey by joining our friends list here on our website and following us on our social media pages below.
If you have any comments or questions we would love you to leave them below or email us.
Take care
Travel is Sweet (Dream It, Experience It, Treasure It)
Home » House Sitting » Madison Wisconsin
Travel Tips
Find Your Flights
Skyscanner is a great tool for searching websites and airlines around the world to make sure you get the best available price possible.
Book Your Accommodation
Booking.com is our go to tool for booking hotels. It always gives us a large variety of hotels at great rates. We also use Airbnb as a wonderful alternative for those places you may want to go and live with the locals.
Always Get Travel Insurance
Travel insurance is a must and this is speaking from experience. Comprehensive protection will protect you against illness, injury, theft, accidents and cancellations. Just in case something goes wrong, heaven forbid. We never travel without it, having used it several times over the years. World Nomads have years of experience and knowledge to look after all your travel needs.
All images, photographs, and prints are exclusive property and may not be copied, downloaded, reproduced, transmitted, manipulated or used in any way without written permission of the photographer.
Disclosure: "Some of the links in this post are affiliate links. This means if you click on the link and purchase the item, I will receive an affiliate commission."