Motel 6 St Louis Airport
Over our years of traveling, we have stayed in many hotels ranging from cheap to very expensive. We are very easy going and can handle most hotel rooms that maybe a bit questionable. I can't remember ever leaving a hotel, just after checking in, and not staying, even though we had paid for it in advance. However, there is always a first time, and that came at Motel 6 St Louis Airport. Having just completed a seven hour road trip, we arrived at Motel 6 St Louis Airport that we had booked online. Pulling into the car park we both had a sense of what we were about to encounter. The exterior of the motel is in dire need of renovating to say the least. Like wise the car park was scattered with some dubious looking vehicles. Even so, we still checked in only to have our previous thoughts confirmed.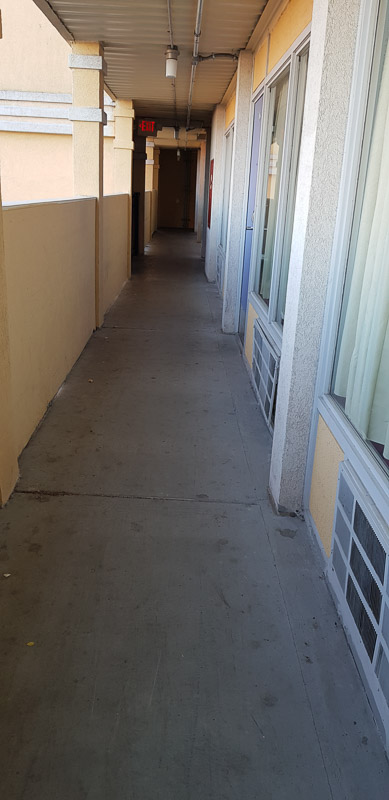 Walking to our room on the second floor, we decided against the stairs as they looked a bit dodgy. Only to be overwhelmed by the awful smell that was present in the elevator and what looked like a suspect liquid on the floor. Looking back, we should have left then and there. The other rooms looked dodgy from the outside as we walked by, seedy motel rooms, as seen in those tv shows. But no, we opened the door to our room only to be overcome by the strong smell of bleach mixed with cigarette smoke. Finally, looking past the overbearing smell we were confronted with a bed that had a mattress on a wooden board and four legs. A TV on the wall a small desk and 2 bed side tables all of them really old. The floor, sink and bathroom weren't cleaned properly, and the windows were dirty.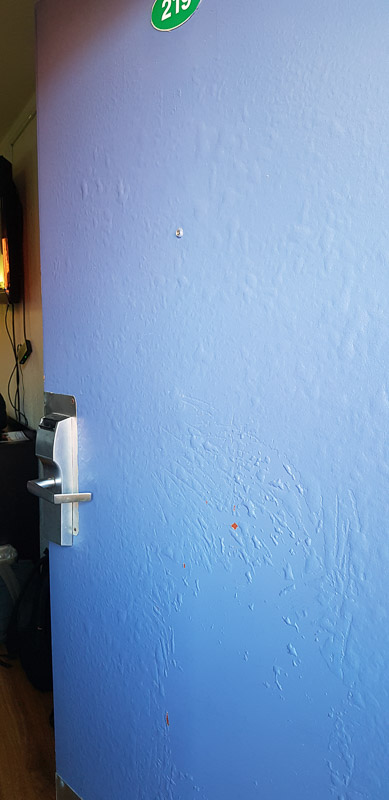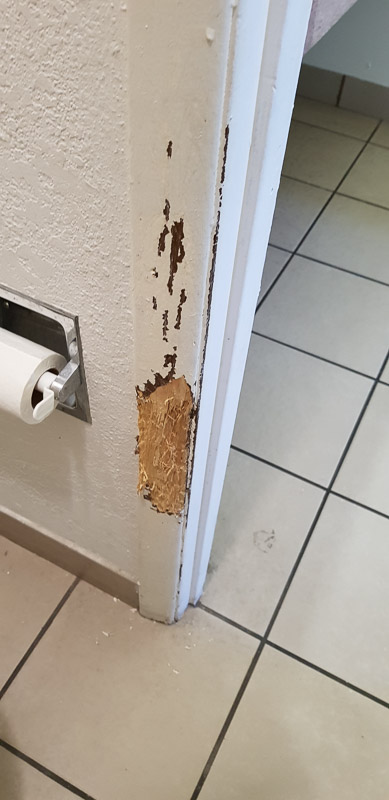 Moving on
We could hardly breathe due to that smell, even having the windows and doors opened did not help. Looking outside, we did not feel safe, and that was the final straw we packed up and left. Having left, we were now in need of a hotel for the night. Thankfully we have a booking.com account and we were able to find a reasonable priced hotel not too far away.
Join Us
We would love for you to follow our exciting journey by joining our friends list here on our website and following us on our social media pages below.
If you have any comments or questions we would love you to leave them below or email us.
Take care
Travel is Sweet (Dream It, Experience It, Treasure It)
Travel Tips
Find Your Flights
Skyscanner is a great tool for searching websites and airlines around the world to make sure you get the best available price possible.
Book Your Accommodation
Booking.com is our go to tool for booking hotels. It always gives us a large variety of hotels at great rates. We also use Airbnb as a wonderful alternative for those places you may want to go and live with the locals.
Always Get Travel Insurance
Travel insurance is a must and this is speaking from experience. Comprehensive protection will protect you against illness, injury, theft, accidents and cancellations. Just in case something goes wrong, heaven forbid. We never travel without it, having used it several times over the years. World Nomads have years of experience and knowledge to look after all your travel needs.
All images, photographs, and prints are exclusive property and may not be copied, downloaded, reproduced, transmitted, manipulated or used in any way without written permission of the photographer.
Disclosure: "Some of the links in this post are affiliate links. This means if you click on the link and purchase the item, I will receive an affiliate commission."
Please follow and like us: