House Sitting Louie
Ten months have past since we started out on our new house sitting lifestyle. It's hard to believe that we have travelled and house sat around the world in that time. As the plane descends into Brisbane, we turn our thoughts to house sitting Louie in our hometown of the Gold Coast. Louie is a one year old Cavoodle with lots of energy who will keep us busy.
Beth our homeowner is a good friend that booked us in before we left our home shores nine months earlier. This sit will also be our longest sit to date, just over 6 weeks. Now house sitting in our hometown doesn't bring with it the excitement that comes from an overseas sit. However, it does allow us to save some money and catch up with family and friends. Also, it gives us time to plan our next house sitting adventure.
But first for our international readers lets give you some information about our hometown. The Gold Coast is situated at the south east tip of Queensland near the border of New South Wales. Lying approximately 100 kilometres south of Brisbane.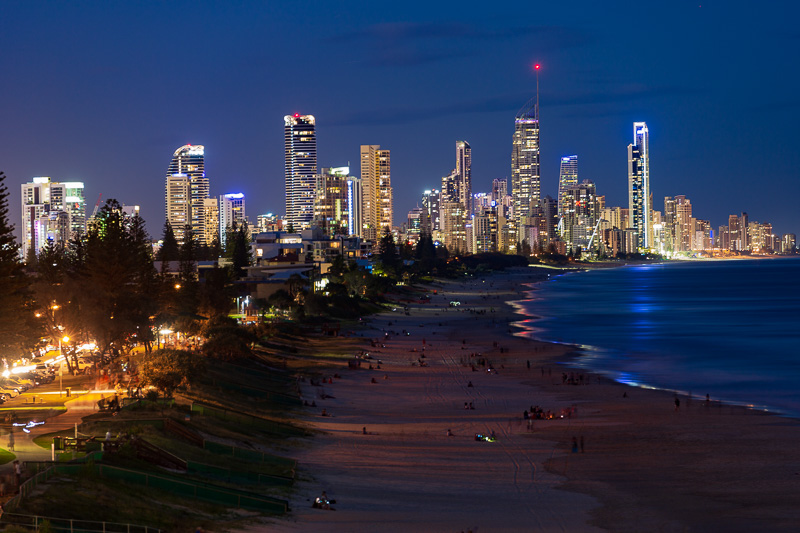 Its shores are lined with spectacular white sandy beaches filled with sun seeking people. Where the sun glistens off the brilliant blue water and the waves fill surfers with joy. Surfers Paradise brings tourist from far and wide to soak up the atmosphere and enjoy the stunning climate that is the Gold Coast. Home to many attractions that include Sea World, Movie World, Dreamworld and Wet n Wild to name just a few and a great reason to visit. It is also an easy drive to the pristine Hinterland and the Northern Rivers of New South Wales. Definitely worth a trip to escape the cold of the northern hemisphere winter.

House Sitting Louie Begins
House sitting Louie begins with meeting this cute little cavoodle. He is a golden brown bundle of energy and just loves people. The welcome was full of lots of barking, jumping and wagging of his tail. We felt very loved and he bonded very quickly with us. As he is still a puppy there are traits, he has that most puppies have.
One he loves to chew on things, especially the table leg, tissues and twigs from the garden. With the latter two he spreads them all over the house 😊. He has some OCD's that are quite funny. He will find socks if they are left on the floor even under other clothes, its like a 6th sense lol. Secondly, when hanging clothes on the line if you drop a peg, he is like a ballistic missile homed in on it and takes off with it.
House sitting Louie has been a wonderful experience and we have fallen in love with this little munchkin. He is a such cute little character. He sleeps with us at night, sometimes migrating under the sheets for a while before getting too hot and exiting again. Louie just loves to play fetch with his toys and has this little way of letting you know he wants you to throw it (see video below).
After he has played fetch and a bit of tug-o-war he then takes his position beside one of us on the couch for a nap. There is no way anyone could sneak into this house as Louie barks at every little noise that is not to his liking. Though he would lick them to death if they came in 😊. His has bonded with us very well and it will be a struggle to leave him.
House Sitting Louie Conclusion
While sitting in our hometown hasn't had the attraction of being overseas it has still been a wonderful experience house sitting Louie. One we wouldn't change for a minute and hope to do again. Beth has been an amazing host and has treated us as one of the family. For those from the northern hemisphere Australia is a perfect place to house sit and we would recommend you organise a house sit down under.   
Join Us
We would love for you to follow our exciting journey by joining our friends list here on our website and following us on our social media pages below.
If you have any comments or questions we would love you to leave them below or email us.
Take care
Travel is Sweet (Dream It, Experience It, Treasure It)
Travel Tips
Find Your Flights
Skyscanner is a great tool for searching websites and airlines around the world to make sure you get the best available price possible.
Book Your Accommodation
Booking.com is our go to tool for booking hotels. It always gives us a large variety of hotels at great rates. We also use Airbnb as a wonderful alternative for those places you may want to go and live with the locals.
Always Get Travel Insurance
Travel insurance is a must and this is speaking from experience. Comprehensive protection will protect you against illness, injury, theft, accidents and cancellations. Just in case something goes wrong, heaven forbid. We never travel without it, having used it several times over the years. World Nomads have years of experience and knowledge to look after all your travel needs.
All images, photographs, and prints are exclusive property and may not be copied, downloaded, reproduced, transmitted, manipulated or used in any way without written permission of the photographer.
Disclosure: "Some of the links in this post are affiliate links. This means if you click on the link and purchase the item, I will receive an affiliate commission."
Please follow and like us: